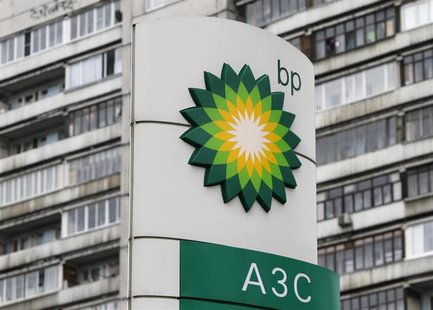 LONDON (Reuters) - BP Plc's $20 billion Gulf of Mexico oil spill compensation fund has almost run out after provision for costs so far leaped by $1.4 billion in the second quarter.
The British oil company has just $300 million left in the fund, and the deadline to file a business economic loss claim among Gulf coast businesses - which make up the bulk of claims -is not until April next year.
BP has said claims beyond what the fund can pay will be taken straight off future profits.
BP revealed the extra cost in its second quarter results, which missed forecasts due to the lagging effect of tax in Russia, where the price of Urals crude was weaker and due to the tax effects of a stronger dollar on a basket of currencies.
Adjusted net profit coming in at $2.712 billion compared with expectations of $3.410 billion and $3.6 billion a year ago.
Of the extra $1.4 billion of spill costs - which come on top of a $500 million cost in the first half - some $900 million is for extra claims, while about $500 million is for the administration costs of the claims administrator.
BP is locked in a legal battle over the compensation payouts with the administrator Patrick Juneau. It says Juneau is paying out "fictitious" claims due to a misinterpretation of the settlement.
BP also faces a resumption of its trial on civil charges in September. It increased its giant overall provision for the spill to $42.4 billion from $42.2 billion.
(Reporting by Andrew Callus; Editing by Sarah Young)