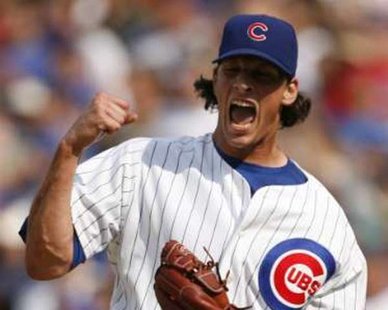 UNDATED (WHTC) - Erwin Santana tossed seven-plus innings of two-hit, six-strikeout baseball, pitching Kansas City past the visiting Tigers last night, 1-0. The series at Kauffman Stadium continues this evening. Coverage on 1450 WHTC begins at 6:45 PM.
Jeff Samardzija allowed just four hits with six strikeouts over seven-plus innings, as the Cubs won at Colorado last night, 3-1. The series at Coors Field in Denver continues this evening.
Brian McCann's three-run homer in the sixth inning was the decisive blow, as visiting Atlanta defeated the White Sox last night, 6-4. The series at US Cellular Field in Chicago continues this afternoon.
***
Tyler DeLoach struck out 12 with four hits in seven innings, as Burlington blanked the visiting Whitecaps last night, 3-0. West Michigan opens a three-game series in Peoria this evening.