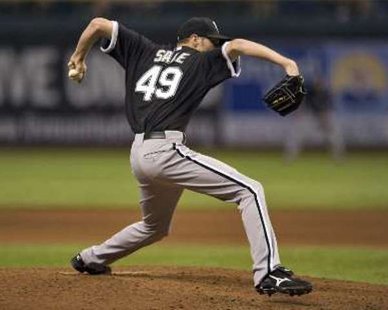 UNDATED (WHTC) - Detroit and Chicago performers were influential in last night's Major League Baseball All-Star Game at Citi Field in Queens, New York. White Sox lefthander Chris Sale was the winning pitcher with two innings of hitless work, including two strikeouts, as the American League beat the National League, 3-0. Miguel Cabrera doubled in three at-bats, scoring the first run of the game, while fellow Tigers Prince Fielder and Jhonny Peralta each had a hit in their lone plate appearance; Fielder's hit was a triple. Detroit's Max Scherzer started and tossed one inning of scoreless baseball, striking out one; teammate Torii Hunter bounced into a double play; and the Cubs' Travis Wood did not perform for the NL.
Big league play resumes on Friday evening, with the Tigers at Kansas City game on 1450 WHTC at 7:45 PM, the Cubs in Denver to face Colorado, and the White Sox hosting Atlanta at US Cellular Field in Chicago.
***
The West Michigan Whitecaps open up a six-game western road trip this evening with the first of three in Burlington against the Bees. Coverage on 1450 WHTC and http://whtc.com/listen-live begins at 7:20 PM.