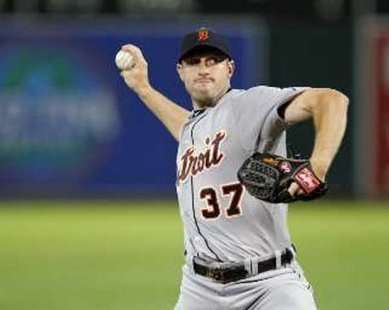 UNDATED (WHTC) - Major League Baseball's All-Star Game is at Citi Field in Queens, New York this evening. Two Tigers will start for the American League – pitcher Max Scherzer and third baseman Miguel Cabrera – while three others will be on the bench for Manager Jim Leyland – Prince Fielder, Torii Hunter and Jhonny Peralta. Two Chicago pitchers are reserves as well – the White Sox' Chris Sale for the AL and the Cubs' Travis Wood for the National League. Appearing but not performing is the Tigers' Justin Verlander and the White Sox' Jessie Crain.
Regular season play resumes on Friday evening. The Tigers' game in Kansas City is on 1450 WHTC at 7:45 PM; the Cubs are in Denver to face Colorado; and the White Sox host Atlanta at US Cellular Field in Chicago.
***
Gioskar Amaya's single broke a 4-4 tie and was in the middle of a five-run seventh inning for Kane County, as the visiting Cougars upended the Whitecaps last night, 7-4. West Michigan opens a three-game series at Burlington tomorrow evening, with coverage on 1450 WHTC and http://whtc.com/listen-live at 7:45 PM.