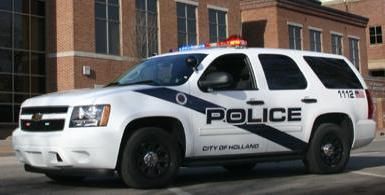 HOLLAND (WHTC) -- Burglars have apparently been busy in the past two weeks, and especially on Independence Day evening. The Holland Public Safety Department reports that five homes were broken into during the late evening hours of Thursday. Police believe that the residences were targeted while the home owners were away during the firework celebrations. Other residential break-ins appear to have happened while residents were away on vacation or gone for the weekend. Police have gotten some leads and in one case, a resident woke up during the break-in and scared the suspect away. The only description the resident was able to make is that the suspect is male.
Here is the list of residences victimized in this crime spree: 300 block of West 17th Street on June 26; 1100 block of Beech on June 26; 100 block of West 27th Street on June 29; 600 block of Lawndale on June 29; 300 block of West 17th Street on July 4; 000 block of Cherry on July 4; 000 block of West 21st Street on July 4; and two separate break ins in the 1200 block of Birdie Lane on July 4.
Residents are reminded to be aware of and call in any suspicious persons or vehicles in their neighborhood. Anyone with any information is asked to contact Holland Public Safety or Silent Observer (877-88-SILENT; http://mosotips.com).
Story by: Diane E Coston