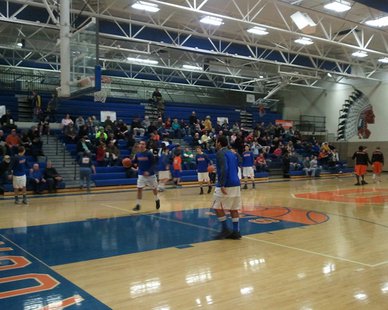 UNDATED (WHTC) - High school basketball resumes along the Lakeshore this evening. In boys' action, Holland hosts Holland Christian, with broadcast time on 1450 WHTC and http://whtc.com/listen-live at 6:40 PM, while Saugatuck entertains North Muskegon, with coverage on 92.7 The Van and http://927thevan.com/listen-live at 6:40 PM; West Ottawa is home to Grand Haven; Hamilton welcomes Zeeland West; Zeeland East travels to Grand Rapids Union; Fennville visits Hartford; Black River invades Providence Christian; and in a boys/girls doubleheader, Calvary battles Potter's House at the Holland Civic Center. On the girls' side: Holland plays at Holland Christian; West Ottawa is at Grand Haven; Hamilton invades Zeeland West; Zeeland East hosts Grand Rapids Union; and Fennville is home to Hartford.
***
The Red Wings welcome Dallas to Joe Louis Arena in Detroit this evening.
***
Jimmy Butler scored 19 points as the Bulls beat visiting Charlotte last night, 92-85. Chicago travels to Milwaukee tomorrow evening to face a Bucks team that plays the Pistons at the Palace tonight.