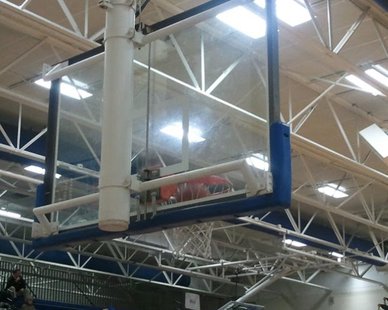 UNDATED (WHTC) - Old Man Winter has not only wiped out classes along the Lakeshore during the day on Tuesday, but he apparently has done the same for high school basketball at night. The following scheduled games have been postponed by weather: Holland's boys at Rockford; Holland's girls hosting Fruitport; Holland Christian's boys versus Western Michigan Christian; Zeeland West's girls versus Covenant Christian; Saugatuck teams versus Martin; Fennville's teams versus Bloomingdale; and Black River's teams versus Heritage Christian. Still slated to play are Granville at Hamilton's boys and both of Calvary's teams at Zion Christian. The Saugatuck-Martin and the Fennville-Bloomingdale games will be made up on Wednesday evening; the Holland Christian contest at the Civic Center will now be held on February 12th; and the other match ups will be rescheduled at a later date.
***
Damien Brunner scored the only goal in the shootout, as his fourth-round tally enabled the Red Wings to win at Columbus last night, 4-3. Detroit's home opener at Joe Louis Arena is this evening against Dallas. Due to the high school basketball broadcast cancellation, you can hear that game from Hockeytown at 7:10 PM on 1450 WHTC.
The Blackhawks have their home opener at the United Center tonight, welcoming St. Louis to Chicago.
***
Kirk Hinrich scored 22 points as the Bulls downed the visiting LA Lakers last night, 95-83. Chicago awaits the arrival of the Pistons to the United Center tomorrow evening, after Detroit entertains Orlando at the Palace tonight.
***
In state major-college basketball last night, Detroit fell to Wright State, 64-62. This evening, Michigan State travels to Wisconsin.