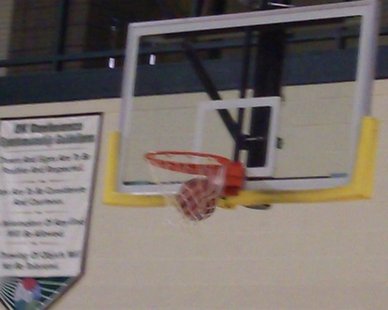 UNDATED (WHTC) - All of the Lakeshore's high school varsity basketball teams are in action this evening. At 6:40 PM, hear the Hamilton at Holland game on 1450 WHTC and http://whtc.com/listen-live, or the Marcellus at Saugatuck contest on 92.7 The Van and http://927thevan.com/listen-live. Other boys' encounters include Unity Christian versus Holland Christian at the Holland Civic Center; West Ottawa at Grandville; Reeths-Puffer at Zeeland East; Zeeland West at Byron Center; Decatur at Fennville; West Michigan Lutheran at Black River; and Heritage Christian versus Calvary at Holland Christian. On the girls' side, it's the reverse in all but two match ups, as there are home varsity doubleheaders for Black River and Calvary.
***
College basketball tonight finds Central Michigan visiting Eastern Michigan. Hear Hope action tomorrow evening at 7:40 PM on 92.7 The Van and http://927thevan.com/listen-live, as the Flying Dutchmen travel to Calvin.
***
Carlos Boozer scored 20 points and grabbed 13 rebounds, as the Bulls routed visiting Atlanta last night, 97-58. Chicago travels to Toronto tomorrow evening.
***
The NHL season begins on Saturday night, as the Red Wings skate at St. Louis. Coverage on 1450 WHTC is at 7:40 PM.
***
NFL Conference Finals are this Sunday on Holland's Hometown Station, starting at 2 PM with San Francisco at Atlanta, followed by Baltimore at New England.