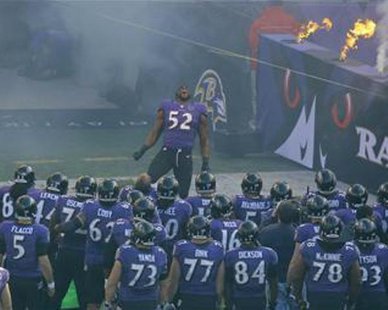 UNDATED (WHTC) - In NFL playoff action that you heard on 1450 WHTC yesterday, Baltimore defeated Indianapolis, 24-9, and Seattle beat Washington, 24-14. This coming weekend on Holland's home for Super Bowl 47, it's Baltimore at Denver and Green Bay at San Francisco on Saturday, beginning at 4:30 PM, with Seattle at Atlanta and Houston at New England on Sunday, starting at 12:30 PM.
***
High school basketball resumes along the Lakeshore tomorrow evening. Hear the Grand Rapids Catholic Central at Hamilton boys' game on 1450 WHTC and http://whtc.com/listen-live at 6:40 PM, and the Lawton at Saugatuck girls' contest on 92.7 The Van and http://927thevan.com/listen-live at that same time.
***
College basketball yesterday saw Michigan down Iowa, 95-67. Wednesday's Hope at Albion men's game is on 92.7 The Van and http://927thevan.com/listen-live at 7:10 PM.
***
Kemba Walker tallied 20 points as visiting Charlotte beat the Pistons last night in overtime, 108-101. Detroit is off until Friday's game at Milwaukee.
The Bulls welcome Cleveland to the United Center in Chicago this evening.
***
Joshua Shalla scored the only goal of the shootout in the ninth round, as Milwaukee rallied to beat the visiting Griffins yesterday, 3-2. Grand Rapids skates at Rockford on Wednesday evening.