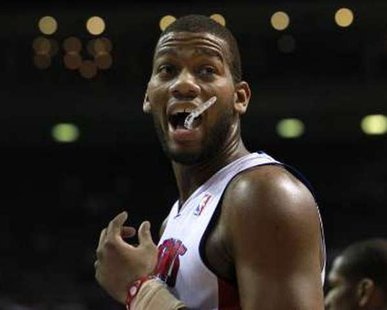 UNDATED (WHTC) - High school basketball returns to 1450 WHTC and http://whtc.com/listen-live this Friday evening at 6:40 PM, as Holland hosts Grandville.
***
In college basketball tonight, Eastern Michigan travels to Kentucky. Hope's Flying Dutchmen entertain Alma tomorrow evening, with coverage on 92.7 The Van and http://927thevan.com/listen-live at 7:10 PM.
***
Greg Monroe scored 18 points and grabbed 11 rebounds, as the Pistons beat visiting Sacramento last night, 103-97, for their third straight win. Detroit hosts Atlanta on Friday evening.
The Chicago Bulls play the Magic in Orlando tonight.
***
At the Outback Bowl in Tampa, Michigan fell to South Carolina, 33-28.
***
NFL playoff action begins this weekend, with coverage of all four games on 1450 WHTC. On Saturday at 4 PM, hear the Cincinnati at Houston contest, followed by Minnesota at Green Bay. Sunday afternoon at 12:30 PM, it's Indianapolis at Baltimore, followed by Seattle at Washington.