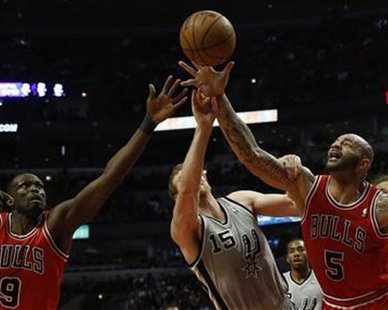 UNDATED (WHTC) - The aftereffects of the January 15th lake effect snowstorm on the Lakeshore were felt last night, with two high school boys' basketball games played that were initially scheduled to be on that evening. Holland lost at Rockford, 47-44, and Fennville won at Bloomingdale, 54-45.
A smaller than full slate of high school basketball is on tap along the Lakeshore this evening. In boys' action, the Reeths-Puffer at Holland game airs on 1450 WHTC and http://whtc.com/listen-live, beginning at 6:40 PM; Hamilton travels to Otsego; Saugatuck visits Lawton; Fennville goes to Watervliet; and Black River plays Calvary at the Holland Civic Center.
Girls' play last night saw Calvary hold off Black River, 39-38. This evening, the Martin at Saugatuck contest is on 92.7 The Van and http://927thevan.com/listen-live, starting at 6:40 PM; Holland heads to Reeths-Puffer; Holland Christian invades Hudsonville; West Ottawa hosts Grand Rapids Christian; Zeeland East is at Byron Center; Hamilton entertains Otsego; and Black River plays at Fennville.
***
Michigan and Michigan State renew their basketball rivalry at the Breslin Center in East Lansing tonight, while the University of Detroit welcomes Cleveland State to Calihan Hall. Tomorrow evening, Hope's women play the Belles of St. Mary's in South Bend, while the Flying Dutchmen's game with Olivet from DeVos Fieldhouse can be heard on 92.7 The Van and http://927thevan.com/listen-live at 7:10 PM.
***
Ryan Anderson scored 31 points as visiting New Orleans beat the Pistons last night, 105-86. Detroit hosts Washington at the Palace tomorrow evening.
Kawhi Leonard's 26 points helped visiting San Antonio defeat the Bulls last night, 103-89. Tomorrow evening, Chicago travels to Boston.
***
The Chicago Blackhawks are back at the United Center tonight, entertaining Anaheim. Tomorrow evening at 7:10 PM on 1450 WHTC, it's the Detroit Red Wings against the St. Louis Blues from Joe Louis Arena.