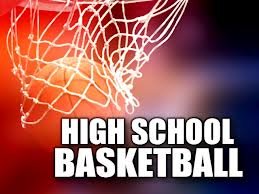 UNDATED (WHTC) - There is a full slate of high school basketball boys/girls doubleheaders scheduled along the Lakeshore for this evening, but whether they are played or not depends on the weather. The Zeeland West at Holland boys' game, if it is played, will be on 1450 WHTC and http://whtc.com/listen-live, beginning at 5:40 PM. The Fennville at Saugatuck twin bill, again if it is played, will air on 92.7 The Van and http://927thevan.com/listen-live at 5:10 PM. Other match ups include Holland Christian at Byron Center, Rockford at West Ottawa, Kenowa Hills at Zeeland East, Hamilton at Unity Christian, and West Michigan Lutheran versus Calvary at the Holland Civic Center. Last night's rescheduled Black River at Providence Christian boys' contest from Tuesday evening was postponed again due to weather; the two teams will try again to face each other on February 25th.
***
College basketball last night saw Michigan State defeat visiting Illinois, 80-75. Hear tomorrow's Hope Flying Dutchmen game versus Albion from DeVos Fieldhouse at 2:40 PM on 92.7 The Van and http://927thevan.com/listen-live.
***
On the pro sports slate this evening: The Detroit Red Wings host St. Louis at Joe Louis Arena; the Chicago Blackhawks skate at Vancouver; the Detroit Pistons welcome Cleveland to the Palace; the Chicago Bulls play the Nets in Brooklyn; and the Grand Rapids Griffins visit Hamilton, Ontario for a game against the Bulldogs. On Sunday at 4 PM, catch Super Bowl 47 on 1450 WHTC, as Baltimore faces San Francisco in New Orleans.