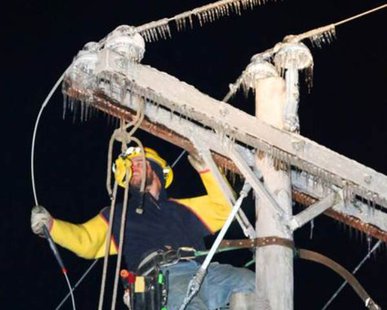 JACKSON, MI (WHTC) - The worst may be over for now.
Consumers Energy officials say that those in Allegan and Ottawa counties who have been without power since ice storms struck last weekend should have their electricity restored sometime today. They were among 348 thousand-plus customers statewide, more than 19 percent of the Jackson-based utility's 1.8 million customers, who suffered due to downed power lines and blown substations. Consumers have had their own crews augmented by those from 11 other states and the District of Columbia working on repairing over nine thousand downed lines. It was the largest Christmas-week storm in the utility's 126-year history and the biggest overall in more than a decade.
All repairs in Michigan should be completed by Saturday.