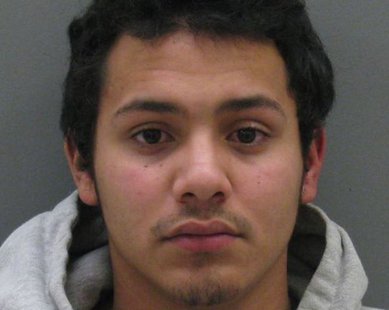 UNDATED (WHTC) - Two men who spent Christmas behind bars are slated to have preliminary hearings today.
Michael Calanchi, a 20-year-old Holland area man, has been jailed since December 13th, when he allegedly went into the Family Fare Store off of Butternut Drive on Holland's North Side, grabbed a case of beer and a butcher knife, and threatened customers and workers into fleeing. When deputies arrived, Calanchi reportedly dropped the knife, but then started throwing items from the shelves at them. He scuffled with the officers and had to be stunned into submission by a Taser shot.
Lewis Atwood, a 33-year-old South Haven man, was arrested four days later at his mother's Casco Township home for allegedly slugging her several times in the face. It apparently stemmed from an argument over trimming the woman's Christmas tree, as Atwood was enraged that she had placed an ornament with his brother's name on it and had none with his name on it. The woman suffered cuts and bruises.
Both men are considered repeat offenders due to past criminal convictions.