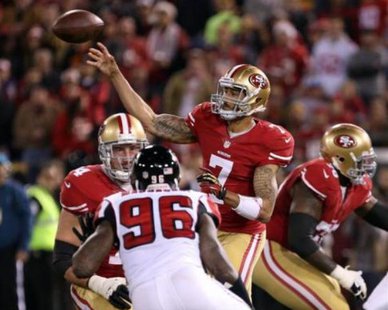 UNDATED (WHTC) - In high school girls' basketball last night, Saugatuck fell to Martin, 47-44. On Friday evening at 5:40 PM on 1450 WHTC and http://whtc.com/listen-live, hear the Zeeland West versus Wayland boys' game at the Cornerstone University Holiday Tournament.
***
NFL action on 1450 WHTC last night saw San Francisco beat Atlanta, 34-24. This Sunday, it's the Lions in Minnesota at 12 Noon on Holland's Hometown Station, followed at 7:30 PM with Philadelphia at Dallas.
***
Evgeni Nabokov stopped 23 shots as the visiting New York Islanders defeated the Red Wings last night, 3-0. Detroit skates at Florida this Saturday evening.
Patrick Sharp scored twice as the Blackhawks downed visiting New Jersey last night, 5-2. Chicago is home to Colorado at the United Center on Friday evening.
***
Josh Smith's 25-point performance led the Pistons to victory at Cleveland last night, 115-92. Detroit travels to Orlando on Friday evening.
The Chicago Bulls are in Brooklyn to face the Nets in a Christmas Noontime matinee tomorrow.
***
In state major college basketball yesterday, Detroit handled Indiana Tech, 93-50.