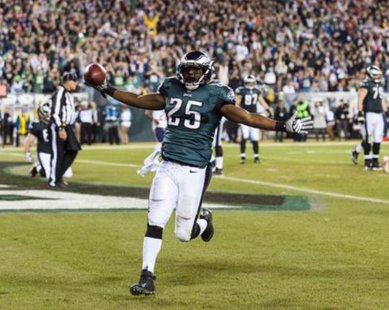 UNDATED (WHTC) - On the local sports scene: High school basketball tonight finds West Ottawa's boys at Wayland and Saugatuck's girls hosting Martin; Grand Valley State's women lost at Indianapolis yesterday, 91-52, as Katy McIntosh had 21 points for the winning Greyhounds, with both of the GVSU teams in action against Hillsdale at the Fieldhouse Arena on January 2nd.
***
Josh Brown's 39-yard field goal at the 7:32 mark of overtime enabled the visiting New York Giants to eliminate the Lions yesterday, 23-20. Detroit plays out the string at Minnesota next Sunday, with coverage on 1450 WHTC at 12 Noon.
Nick Foles threw for two touchdowns and LeSean McCoy ran for two more, as Philadelphia routed the visiting Bears last night, 54-11. Chicago hosts Green Bay for the division title next Sunday afternoon, while the Eagles are in Dallas next Sunday evening in a game that is on 1450 WHTC at 7:30 PM.
Monday Night Football at 8 PM has Atlanta at San Francisco.
***
On the ice this evening, the Detroit Red Wings host the New York Islanders and the Chicago Blackhawks are home to New Jersey.
***
NBA play tonight has the Detroit Pistons in Cleveland.
***
State major college basketball yesterday saw Detroit lose at Bowling Green, 64-62, and Oakland down visiting Robert Morris, 100-94. This afternoon, Detroit hosts Indiana Tech.