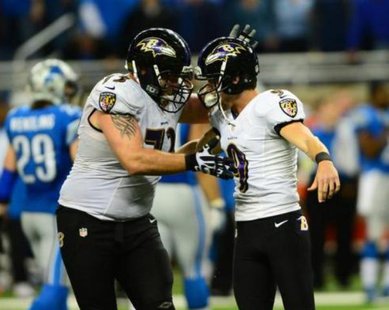 UNDATED (WHTC) - High school boys' basketball along the Lakeshore this evening is highlighted by the West Ottawa at Hamilton game, which can be heard on 1450 WHTC and http://whtc.com/listen-live at 6:40 PM. Other match ups include Zeeland East hosting South Christian, Zeeland West home to Bridgman, Saugatuck visiting Lawrence, Fennville traveling to Marcellus, and Calvary entertaining Grand Rapids Preparatory.
In prep girls' round ball action last night, Holland Christian defeated Grandville, 50-34, and West Ottawa won at Wyoming, 55-35. This evening, Holland is home to East Grand Rapids, West Ottawa welcomes Hamilton, Zeeland West is at Black River, Saugatuck invades Lawrence, and Fennville hosts Marcellus.
***
Justin Tucker's sixth field goal of the game, a 61-yard boot with 38 seconds left, lifted visiting Baltimore over the Lions last night, 18-16. Detroit entertains the New York Giants this coming Sunday. Coverage from Ford Field on 1450 WHTC begins at 3 PM.
***
Grand Valley State's basketball teams are in Columbus to face Ohio Dominican this evening.
In state major college basketball last night, Oakland defeated visiting Illinois State, 90-75. This evening, Michigan State is home to North Florida and Central Michigan travels to Jacksonville State.
***
Josh Smith scored 30 points as the Pistons won at Indiana last night, 101-96. Detroit visits Boston tomorrow evening.
Aaron Affalo's 23-point performance helped visiting Orlando edge the Bulls last night, 83-82. Chicago is in Houston tomorrow evening.
***
NHL action tonight finds the Detroit Red Wings home to Anaheim and the Chicago Blackhawks skating in Nashville.