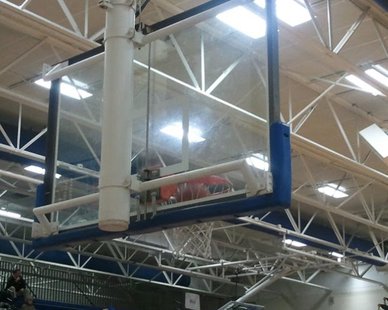 UNDATED (WHTC) - High school boys' basketball is in full swing along the Lakeshore this evening. Hear the Gobles at Saugatuck game on 92.7 The Van and http://927thevan.com/listen-live, beginning at 5:10 PM, followed by the Holland Christian at Zeeland East contest on 1450 WHTC and http://whtc.com/listen-live at 7:10 PM. Other match ups include Holland at Grand Haven, Zeeland West at Grand Rapids Catholic Central, Hopkins at Hamilton, Fennville at Bangor, Black River at Algoma Christian, and Calvary at Wyoming Godfrey Lee.
In prep girls' round ball action last night, Zeeland West fell to Belding, 50-45. This evening, Holland is at Mona Shores, Holland Christian is at Zeeland East, West Ottawa hosts Grand Rapids Catholic Central, Hamilton hosts Hopkins, Saugatuck hosts Gobles, Fennville is at Bangor, and Calvary is at Wyoming Godfrey Lee.
***
Hope College's women entertain Findlandia at DeVos Fieldhouse this evening. Coverage on 92.7 The Van and http://927thevan.com/listen-live begins at 7:10 PM.
***
In a NFL game you heard on 1450 WHTC last night, San Diego won at Denver, 27-20. On Sunday evening, following the Tampa Bay at Red Wings' contest at 4:40 PM on Holland's Hometown Station, catch the Cincinnati at Pittsburgh match up.
***
Martin St. Louis' marker in the sixth round of the shootout enabled Tampa Bay to outlast the visiting Red Wings last night, 2-1. It was Detroit's 11th straight shootout loss dating back to last year, and ninth straight setback in games that went past regulation time. Pittsburgh comes to Joe Louis Arena tomorrow evening, with broadcast time on 1450 WHTC at 6:40 PM.
***
NBA action tonight finds the Detroit Pistons hosting Brooklyn at the Palace, and the Chicago Bulls playing the Bucks in Milwaukee.
***
The Grand Rapids Griffins welcome Milwaukee to Van Andel Arena this evening.