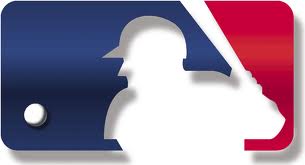 (WNFL) - Baseball's winter meetings came to a close yesterday, in Florida and there were a couple of moves before the teams headed home. The San Francisco Giants signed outfielder Mike Morse to a one-year deal reportedly worth $5 million plus incentives. Also, the Miami Marlins and Chicago Cubs traded outfielders, as Justin Ruggiano was sent to the Cubs and Brian Bogusevic was dealt to Miami. And the Rule 5 Draft saw an interesting pick, as the Texas Rangers selected NFL quarterback Russell Wilson from Colorado. Wilson played 93 games of Class-A ball with the Rockies in 2010-11.
The defending World Series champion Boston Red Sox formally announced they have brought back first baseman Mike Napoli on a two-year contract Thursday after the postseason hero passed a physical. The Red Sox declined to disclose financial terms, though previous reports indicated the deal to be worth $32 million. Signed to an incentive-laden one-year pact by Boston last offseason, Napoli proved to be worth the gamble by playing an instrumental role in the Red Sox' latest championship run. The converted catcher finished second on the club in home runs (23) and RBI (92) while batting .259 in 139 regular-season contests, then went 6-for-20 with a pair of homers to help Boston oust the Detroit Tigers in the American League Championship Series.
The Seattle Mariners made it official on Thursday, announcing the signing of second baseman Robinson Cano. The signing was widely reported last week and according to various media outlets, the deal is worth $240 million over 10 years. The 31-year-old Cano had spent his entire nine-year career with the New York Yankees and finished fifth in American League MVP voting this past season after hitting .314 with 27 homers and 107 RBI -- all team highs. Cano, a two-time Gold Glove winner and a five-time All-Star, is a lifetime .309 hitter with 204 home runs and 822 RBI in 1,374 games.
The Detroit Tigers and pitcher Joba Chamberlain have reportedly agreed to a contract. According to two separate reports, Chamberlain will sign a one-year deal worth $2.5 million. Chamberlain spent his entire seven-year career with the New York Yankees and last season posted a record of 2-1 with a 4.93 ERA in 45 relief appearances. In 260 career games, including 43 as a starter, Chamberlain owns a mark of 23-14 with a 3.85 ERA.