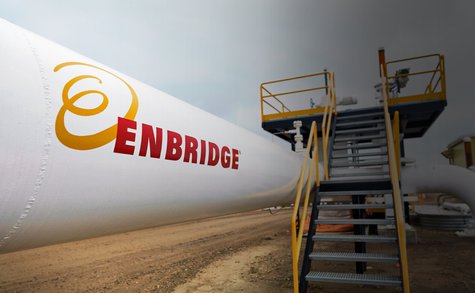 WASHINGTON, D.C. (WKZO) -- Michigan's U.S. Senators are urging that caution be used in allowing Enbridge Energy to continue operating an oil pipeline through the Great Lakes.
The pipeline was built in 1953, and recently began transporting 1.2-million extra gallons of oil per day through areas that run through the Great Lakes and the Straits of Mackinac. Democratic Senators Carl Levin and Debbie Stabenow have written a letter to the U.S. Department of Transportation, urging that officials verify the safety of the pipeline through environmentally sensitive areas.
Citing the 2010 Enbridge Energy oil pipeline spill in Marshall that dumped over 800-thousand gallons of oil into the Kalamazoo River, the Senators wrote that another spill from the pipeline to the north would have a devastating impact on the Great Lakes, both from ecological and economic standpoints.