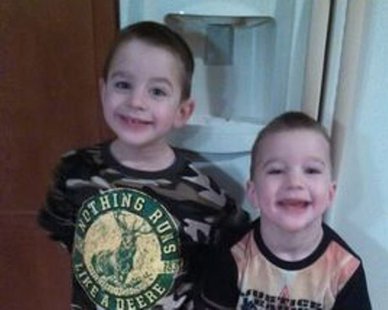 JENISON, MI (WHTC) - A 37-year-old Holland man, wanted for allegedly taking his two young sons away with him, is now in custody, with the youngsters found safe and sound..
According to Ottawa County Sheriff's Sergeant Greg Rotman, Wade Elliot Charlson left a home in a Jenison subdivision last night with his six-year-old son Jack and four-year-old son Colt. He had been on a supervised visit when he drove off from the 18th Avenue/Rosewood Street vicinity in a black Kia with Michigan license plate D-V-U 1-6-5-6, and is believed to be headed towards the Ionia area.
About 15 hours later, Kent County Sheriff's Deputies pulled over the Kia in the Lowell area. The two boys were shaken but unhurt, and were returned to their mother. Wade Charlson was taken into custody and underwent a mental health exam in advance of any criminal charges that may be filed against him.
The case remains under investigation.