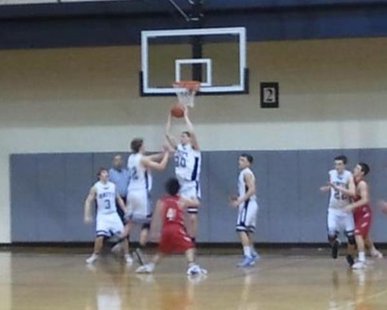 UNDATED (WHTC) - In high school girls' basketball along the Lakeshore last night, Black River defeated Grand River Preparatory, 47-26, and Calvary lost to GodwinHeights, 52-15.
The prep boys' round ball season begins this evening, with the West Ottawa at Holland game on 1450 WHTC and http://whtc.com/listen-live at 7:10 PM. Other scheduled match ups include Grand Haven versus Holland Christian at the Civic Center, Zeeland East at Hudsonville, Allegan at Hamilton, Saugatuck at Wyoming Lee, and Fennville at Calvary.
In girls' action, the Martin at Saugatuck contest is on 92.7 The Van and http://927thevan.com at 6:40 PM. Other games slated find West Ottawa at Holland, Holland Christian at Grand Haven, Zeeland East at East Kentwood, Jenison at Zeeland West, Hamilton at Allegan, and Bloomingdale at Fennville.
***
Josh McCown threw for 348 yards and four touchdowns, as the Bears beat visiting Dallas last night, 45-28. Chicago travels to Cleveland this Sunday afternoon.
NFL action on 1450 WHTC resumes on Thursday evening at 8 PM, as San Diego visits Denver. Sunday evening finds the Cincinnati at Pittsburgh contest on Holland's Hometown Station following Detroit Red Wings hockey, and the Detroit Lions' game versus Baltimore from Ford Field is on 1450 WHTC next Monday night at 7:40 PM.
***
On this evening's sports schedule: The Detroit Red Wings travel to Florida; the Chicago Blackhawks skate at Dallas; the Detroit Pistons entertain Minnesota; the Chicago Bulls are home to Milwaukee; and in state major college basketball, Eastern Michigan entertains Green Bay and Oakland visits Indiana.
Catch Hope College women's basketball this Friday night at 7:10 PM on 92.7 The Van and http://927thevan.com/listen-live, as the Flying Dutch welcome Findlandia to DeVos Fieldhouse.