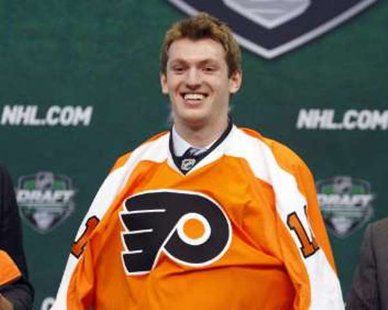 UNDATED (WHTC) - NFL action on 1450 WHTC at 8 PM this evening finds Houston visiting Jacksonville. On Sunday, hear the Detroit Lions' game in Philadelphia at 12 Noon on Holland's Hometown Station, followed at 7:30 PM with Carolina at New Orleans.
***
Sean Couturier scored two of Philadelphia's four third period goals, as the visiting Flyers rallied from a 3-1 deficit to beat the Red Wings last night, 6-3. Detroit travels to New Jersey tomorrow evening, with coverage on 1450 WHTC at 6:40 PM.
The Chicago Blackhawks are in St. Paul to face the Minnesota Wild this evening.
***
Andre Drummond had 24 points and 19 rebounds, while Brandon Jennings made his return to the Kohl Center triumphant with a 17-point, 11-assist performance, as the Pistons won at Milwaukee last night, 105-98. Detroit plays the Bulls in the United Center on Saturday evening, after Chicago entertains Miami tonight.
***
In state major college basketball last night, Michigan State fell to North Carolina, 79-65, and Detroit lost at Toledo, 91-75. This evening, Grand Valley State's men and women host Ashland at the Ford Fieldhouse on the Grand Rapids Community College campus.
Tomorrow night at 5:40 on 92.7 The Van and http://927thevan.com/listen-live, hear the Hope Flying Dutchmen as they face Wheaton in the MIAA/CCIW Challenge at Denoord Arena.
***
High school girls' basketball involving the Lakeshore this evening finds Calvary traveling to Saranac.