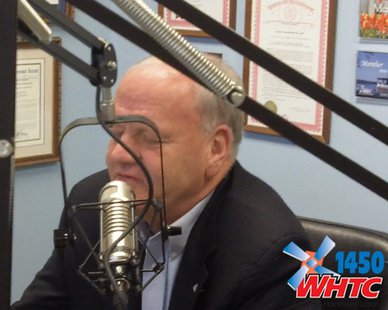 HOLLAND, MI (WHTC) - The season of transition at Hope College continues.
On the heels of last July's arrival of new school President John Knapp comes word yesterday that long-time publicist Tom Renner is retiring at the end of this calendar year. He began his duties in 1967, and chronicled the growth of the Holland-based institution to nearly double its student enrollment and an overhaul of most of its academic and athletic facilities.
Renner had begun winding down his career earlier this year when he had relinquished his sports publicity duties to Alan Babbitt. The 68-year-old South Haven resident decided to stay through the end of the month in order to facilitate Knapp's arrival as Hope's fifth president during his tenure, and will still be involved at Hope as a volunteer after his retirement.
The school plans to split Renner's responsibilities among several members of the Public and Community Relations Department in the short-term.