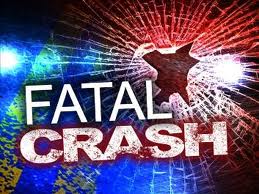 UNDATED (WHTC) - It has been a long overnight for first responders in a small stretch just east of Holland, with three injury crashes in a three-hour span, one of which is reportedly a fatality accident.
It may take a while to notify relatives in New York State that one of their dear ones died in the middle of the night at an intersection in Zeeland, Michigan. Just after 1 AM this morning, an automobile apparently drove through a flashing red light on State Street at Business 196 in Zeeland without slowing down and collided with a SUV. The car driver from New York died at the scene, while a passenger was airlifted to Spectrum-Butterworth Hospital in critical condition; the SUV driver, 23-year-old Elizabeth Lubben of West Olive, suffered minor injuries. Traffic was diverted from that scene for several hours, and no charges have been filed at this time. It was the second fatal accident at that intersection in five weeks, after 74-year-old Dale Woodwyk died when his classic car was slammed by a vehicle running a red light; a Fennville driver is facing charges.
About an hour later, Ottawa County Sheriff's Sergeant Greg Rotman and deputies responded to a car-pedestrian incident on US-31 near Lakewood Boulevard involving a car and a 16-year-old North Side girl, Giselle Coria, who was riding on a bike that was crossing the highway when she apparently jumped directly into the path of the vehicle.The youth was taken to Holland Hospital for treatment of critical injuries; the car driver, 41-year-old Enuemi Alvarez-Dealvarez of Holland, was not hurt.
The final crash came just before 4 AM, also on Business 196, near 104th Avenue on Holland's North Side.
Authorities did not immediately disclose many details of the incidents, as investigations and re-creations were in progress.