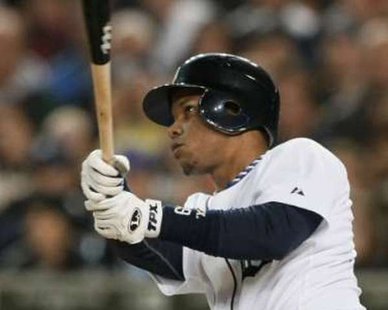 UNDATED (WHTC) - Kansas City pitching limited the Tigers to just six hits and a Ramon Santiago solo homer in 18 innings, as the visiting Royals swept a day/night doubleheader in Detroit yesterday by scores of 2-1 and 3-0. The series at Comerica Park continues this evening. Coverage on 1450 WHTC is at 6:40 PM.
Jake Arrieta tossed seven innings of two-hit, seven-strikeout pitching, and Nate Schierholtz drove in three runs, as the Cubs blanked visiting St. Louis yesterday, 7-0. The series at Wrigley Field in Chicago continues this afternoon.
Jose Quintana allowed six hits with seven strikeouts in nearly seven innings, pitching the White Sox to victory at Minnesota last night, 5-2. The series at Target Field in Minneapolis continues this evening.
***
Emilio Guerrero went six-for-six at the plate, including a grand slam homer and five RBI, as visiting Lansing last night completed a three-game series sweep of the Whitecaps, 14-5. West Michigan opens up a four-game series at Dayton this evening.