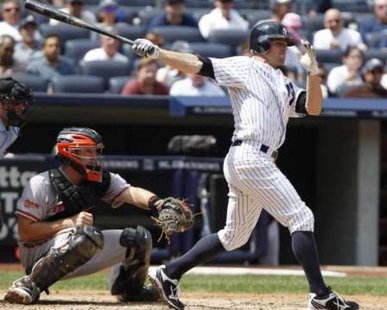 UNDATED (WHTC) - Brett Gardner's homer in the bottom of the ninth inning off of Josè Veras enabled the New York Yankees to edge the visiting Tigers last night, 5-4. Detroit opens a three-game series in Chicago versus the White Sox tonight. Coverage on 1450 WHTC begins at 7:45 PM.
The Pale Hose come into the contest off of a 5-2 loss at home to visiting Minnesota yesterday. Kevin Correia tossed seven innings of five-hit, seven-strikeout, shut out baseball for the Twins.
David Freese and Jon Jay paced a balanced St. Louis attack with two RBI each as the Cardinals beat the visiting Cubs yesterday, 8-4. Chicago welcomes Cincinnati to open up a three-game series at Wrigley Field this evening.
***
Brandon Drury slugged two homers and drove in four runs, powering visiting South Bend past the Whitecaps yesterday, 12-1. West Michigan looks to avoid being swept out of its home by the Silver Hawks in tonight's series finale at Fifth Third Ballpark.