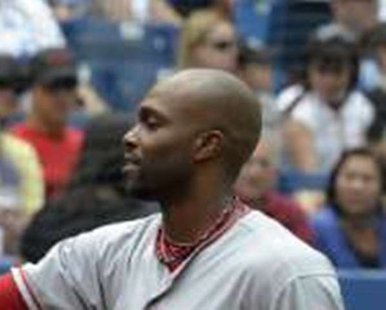 UNDATED (WHTC) -- Torii Hunter was 3-for-4 with a three-run home run to power the Tigers past the Yankees 9-3 in New York. Miguel Cabrera and Austin Jackson each had a solo home run for Detroit, which rebounded from Friday's loss which snapped a 12-game win streak. Don Kelly added three of the Tigers' 17 hits and two RBI. Anibal Sanchez allowed two runs in seven innings with eight strikeouts for the win. The Tigers take on the Yankees this afternoon. Game coverage begins at 12:40 P.M. on 1450 WHTC.
* * *
Welington Castillo lifted a solo homer and knocked in two runs to help the Cubs clip the Cardinals 6-5 in St. Louis. Junior Lake was 2-for-4 with a pair of runs for Chicago, which has won three-of-four. Darwin Barney also knocked in two runs in the win. Blake Parker picked up the win while Kevin Gregg notched his 25th save. The arch rivals play this afternoon at Busch Stadium.
* * *
Conor Gillaspie singled in a run during the bottom of the sixth and the White Sox held on for a 5-4 win over the Twins in Chicago. Jordan Danks lifted a solo homer and scored twice for Chicago, which lost the first two of this series on Friday. David Purcey picked up his first win while Addison Reed locked up his 28th save. Game 4 of the weekend series is this afternoon at U.S. Cellular Field.
* * *
Fifth Third Ballpark witnessed its first no-hitter in more than a decade on Saturday night. Brad Allen of the South Bend Silver Hawks retired 27 of the 28 batters that he faced and finished one walk away from a perfect game in a 2-0 victory over the West Michigan Whitecaps, earning a standing ovation from the crowd of 8,372 in a classy tip of the cap to his impressive feat. The outing began with a pair of strikeouts before Allen issued a two-out walk to Dean Green in the first inning. That turned out to be the only West Michigan base runner of the night. The Whitecaps continue a six-game homestand at Fifth Third Ballpark this afternoon against the South Bend Silver Hawks.
Story by: Diane E Coston