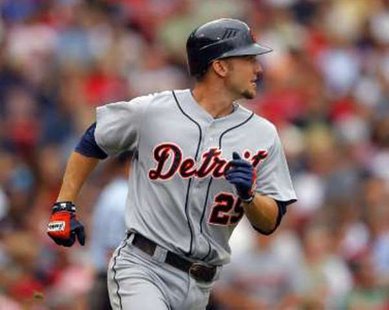 UNDATED (WHTC) - The Tigers, who haven't lost in five games since falling last Thursday at Chicago, host the White Sox to open a three-game series this evening. Coverage from Comerica Park on 1450 WHTC is at 6:40 PM.
The White Sox come to Detroit having not won since beating the Tigers at home last Thursday, as Chicago fell at Cleveland yesterday, 6-1, for its seventh straight setback. Former Tiger Ryan Raburn slugged two homers and drove in four runs for the Indians, who are two games back of Detroit in the AL Central race.
Jerry Hairston and Hanley Ramirez each drove in two runs as the LA Dodgers beat the Cubs last night, 6-4. The series at Wrigley Field in Chicago continues this afternoon.
***
James Baldwin and Jeremy Rathjen each drove in two runs as Great Lakes beat the visiting Whitecaps last night, 7-1. The four-game series concludes this evening at Dow Diamond in Midland.