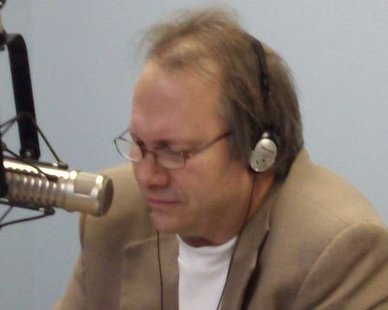 HOLLAND, MI (WHTC) - A point was proven by Bill Freeman.
That is what the former broadcaster turned minister is taking out of yesterday's proceedings in Holland District Court. The Interfaith Congregation Chaplain was found guilty by a six-member jury of misdemeanor trespassing charges stemming from an arrest last October in which Freeman attempted to stage a one-man "occupy" effort at Holland City Hall. He was protesting the City Council's rejection of a proposed expansion of Holland's anti-discrimination ordinance to include lesbians, gays, bisexuals and transgenders.
He was arrested for not leaving the building as instructed when the council meeting had ended, while Freeman countered that the arrest violated his First Amendment constitutional free speech rights. Judge Susan Jonas sentenced the chaplain to a 100-dollar fine, which was considered paid as Freeman's bond, and didn't hand down a possible 93-day jail term, saying that Freeman's act was one of social conscience and not of open defiance of authority.
Freeman said after the proceedings that he didn't know what plans he would have for continuing his protest. He is also the pastor of the Universalist Congregation in Muskegon.