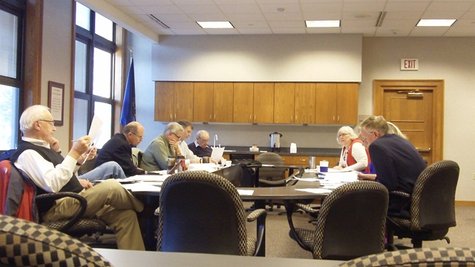 UNDATED (WHTC) - It promises to be a busy Monday along the Lakeshore, with public entity meetings slated on three provocative topics.
The Windmill Island Strategic Planning Committee held a two-hour session at City Hall this morning, looking at ways to increase awareness and develop the city park. It's the latest in a number of such forward-looking efforts for that site over the years since the DeZwaan windmill was brought from the Netherlands in the 1960's, and this group is hoping to come up with a conceptual statement after a series of weekly meetings set to begin on October 10th.
The Holland BPW holds a public questions and answers session at 5 PM in the Doubletree Hotel to explain the Sustainable Return on Investment study about meeting the long-term energy needs of the Holland area. Finally, the Saugatuck Township Planning Commission meets tonight, as Singapore Dunes LLC, the holding company of developer Aubrey McClendon, may present plans for building a luxury condo-resort on land near the mouth of the Kalamazoo River.