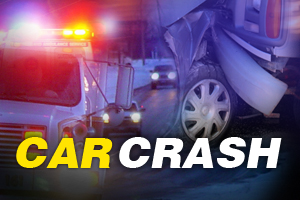 HOLLAND, MI (WHTC) - A 55-year-old Holland man spent part of his weekend in a Holland Hospital bed, apparently through no fault of his own.
According to Ottawa County Sheriff's Sergeant Greg Rotman, Bruce Andrulis was driving his SUV westbound on Riley Street around 10 PM on Saturday night, apparently on a green light through the intersection of 136th Avenue on Holland's North Side, when a collision occurred. A northbound pickup struck, driven by Juan Ortiz, went through the red light and broadsided Andrulis' vehicle, knocking it into a nearby utility pole. Rescue crews had to extricate Andrulis, and he was hospitalized with non-life threatening injuries; Ortiz, a 25-year-old Holland man, was not hurt.
Rotman added that both men were buckled up as the incident remains under investigation.