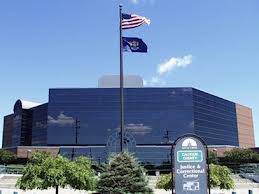 BATTLE CREEK (WKZO) -- A Calhoun County Jury has found Howard McDonald guilty of beating his estranged wife's mother to death with a baseball bat, and assaulting his father in law last November.
The older couple, Robert and Joan Roush had gone over to their daughter's home at 408 Cliff St. in Battle Creek to change the locks to keep McDonald out when police testified he attacked them with the bat.
He was apparently waiting there for her and instead assaulted them. The first degree conviction means life in prison without parole for the 50 year old.