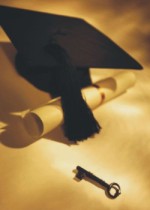 DETROIT (WKZO) -- Michigan continues to be behind the rest of the country when it comes to producing college graduates.
According to census data released this week, the median household income in the state fell by 1.5-percent between 2010 and 2011. The median income had been at just over 50-thousand dollars as recently as 2008, however now it's down around 46-thousand dollars.
The data also shows that Michigan ranks 37th in the nation in college graduates and 35th in household income.