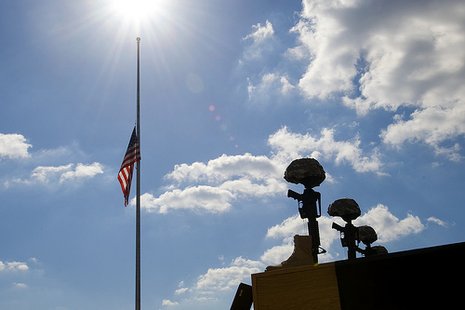 WEST BLOOMFIELD (WKZO) -- As a fallen officer is laid to rest over the weekend, a fund is established for his wife and children.
West Bloomfield Police Officer Patrick O'Rourke was killed in the line of duty last week by a man who was reportedly suicidal. He leaves behind his wife Amy and four children, ranging in age from ten to just nine-months-old.
Donations can be made at any Bank of America branch.