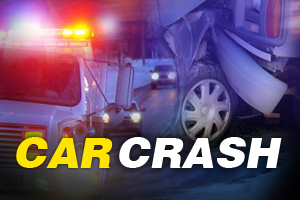 HUDSONVILLE, MI (WHTC) - An 83-year-old Hudsonville woman spent the end of the weekend on a hospital bed after a crash near her home.
According to Ottawa County Sheriff's Sergeant Jon Ditmar, Winetta DeYoung was driving a full-sized pickup on southbound 32nd Avenue around 3:40 yesterday afternoon when she attempted to turn right onto New Holland Street. Several items in the cab of her vehicle shifted during the turn, distracting her, and causing her to lose control of her truck. The pickup went through a privacy fence, down an embankment, and struck the backyard deck of the home at the corner, knocking the raised structure off of its supports.
DeYoung was taken to St. Mary's Health in Wyoming for treatment of minor injuries; there was nobody inside of the residence at the time of the crash. The incident remains under investigation.