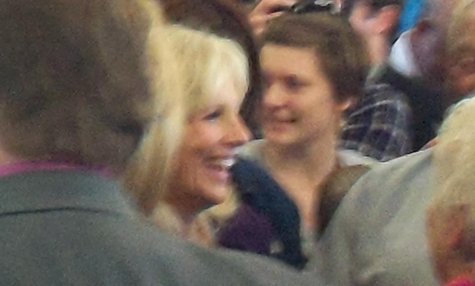 KALAMAZOO (WKZO) -- The way things are going, and with less than two months to go before election day, it may be the last time we see any of the central figures in this year's presidential race here in West Michigan.
Dr. Jill Biden, the wife of the Vice President spoke to a crowd of a couple hundred at Kalamazoo College on a swing through West Michigan Saturday.
She says the democratic ticket has been the one that has consistently looked out for the interest of the middle class. She says they can choose a philosophy of "every man for himself" with the republicans, or join the democrats and "all be in this together".
Barack Obama has had a consistent lead in Michigan whether or not he was running ads or Romney was running ads. The Obama campaign has been putting all its energy in key states that are toss ups.
She came to Kalamazoo from a visit to a campaign headquarters in Grand Rapids and was headed to another Campaign office in Battle Creek after her speech in Kalamazoo.