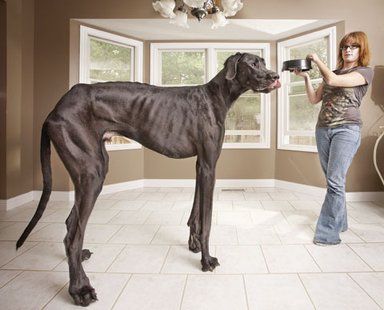 OTSEGO (WKZO) -- The tallest dog in the world, according to the Guinness Book of World Records is named Zeus, and he shares a home with a family in Otsego, in Allegan County.
The Great Dane weighs in at 155-lbs and measures 7'4" when he stands on his hind legs. That's NBA Tall. He is 44-inches at the shoulder and don't leave anything edible on the counters, or it won't be there when you come back.
He is featured in the 2013 edition of the famous Irish book that chronicles, the biggest, fastest, smallest and most of just about everything.