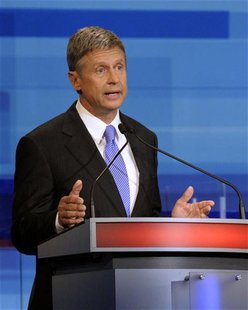 GRAND RAPIDS (WKZO) -- The state Libertarian party is suing Michigan's Secretary of State to get their candidate on the November ballot.
A judge has ruled that former New Mexico Governor Gary Johnson is not allowed to run on Michigan's presidential ballot because he was a Republican candidate in Michigan's presidential primary last February. A write-in campaign was also rejected, leaving Libertarian party leaders no choice but to sue.
State law says that a losing candidate cannot run in the general election for another political party.