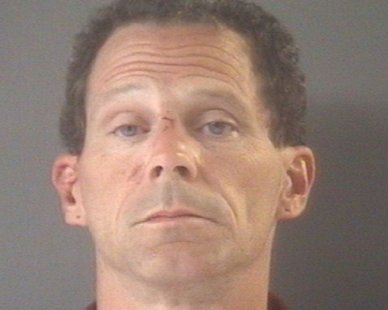 MUSKEGON, MI (WHTC) - A burglary spree in Fruitport allegedly done by a 43-year-old parolee from Holland will be on the docket in Muskegon District Court today.
Shane Wheeler is scheduled to appear at a preliminary hearing into various charges stemming from a string of break-ins at adjacent buildings in a North Third Street complex on August 11th. He was caught apparently red-handed by authorities while trying to get into one of the offices, and has been held on 20 thousand dollars bond since.
Wheeler had seven months to go on his parole, as he was serving time for a string of offenses in Ottawa County going back more than 20 years. As a repeat offender, he could get life in prison if convicted of these new charges.