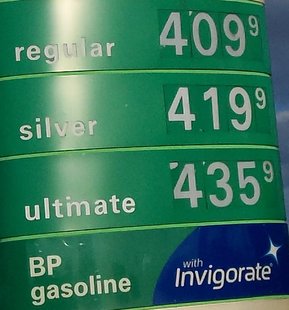 NEW ORLEANS (WKZO) -- Just when we were promised that gas prices would be going down, they have spiked back up to over $4 a gallon at most area stations.
Tom Kloza at the Oil Price information Service says the drop is still coming, but first the market has to deal with the lowest stockpiles in 4 years due to Hurricane Isaac, for those states that are supplied by the Gulf refineries.
Gas production should resume in the Gulf this week.