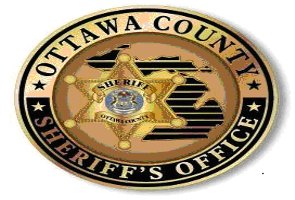 UNDATED (WHTC) - Two separate single-vehicle accidents on opposite ends of Ottawa County yesterday involved snapped utility poles and hospitalized both drivers involved.
The first crash happened just before noon, as Sheriff's Lieutenant Steve Kempker said that a 17-year-old Zeeland West High School student was apparently trying to keep up with fellow Dux as they were driving from classes at the Careerline Tech Center along 104th Avenue near Barry Street back to the school. Kyle Buursema apparently lost control of his vehicle, struck a utility pole about five feet off of the ground, and rolled end over end several times before landing upright in a pasture. The pole then crashed down on top of Buursema's pickup truck's cab, pinning him. He was eventually flown to Spectrum-Butterworth Hospital for treatment of critical injuries. Kempker added that speed was believed to have been a factor, as the vehicles involved were going at least 90 miles an hour down that stretch of road.
Several hours later, Sheriff's Sergeant Jason Kik and fellow deputies responded to a crash on Baldwin Street west of 28th Avenue involving a 70-year-old Georgetown Township man. Thomas Hain was driving westbound when he apparently suffered an undisclosed medical condition; his vehicle veered off the road and struck a utility pole, knocking it down from its base, before the car stopped in the front lawn of a residence. Hain was taken to the Metro Health campus in Wyoming in stable condition for treatment of what was described only as life-threatening injuries.
Both crashes remain under investigation.