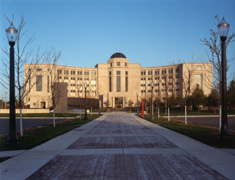 LANSING (WKZO) -- The Michigan Supreme Court rules that three out of four proposals they were considering will go to the November ballot.
Voters will decide on a proposal that guarantees collective bargaining rights. They will also determine whether or not a super majority of votes will be required by the legislature for any future tax increases.
The issue of requiring voter support before any new bridges are built will also be put on the ballot. The governor says, though, that regardless of the outcome of the vote, the new International Bridge across the Detroit River will be built.
The Supreme Court ruled against putting a proposal on the ballot that would allow for eight new casinos in the state.