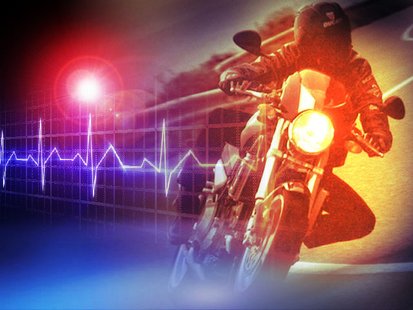 MARTIN (WKZO) -- A deadly crash between a car and a motorcycle on U.S.131 in Allegan County has left a motorcyclist dead.
State Police aren't sure who hit who first, but the man on the motorcycle got the worst of it. He went out of control, flew off his bike and was killed. Troopers say the man was not wearing a helmet. It happened at 5:45PM during the afternoon rush near the Martin Exit on U.S.-131 and brought southbound traffic to a stop for hours.
The driver of the car that collided with the motorcyclist was treated for minor injuries at Allegan General. The motorcyclist was dead at the scene.No names have been released while they try to track down family.