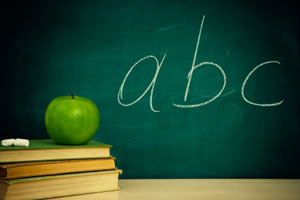 UNDATED (WHTC) - School bells chime along the Lakeshore and across the state for the first time today.
It's the fourth year that public districts in Michigan have been mandated by law to hold up classes until after Labor Day in order to help the tourism industry. State officials say that this has given the industry about a 25 percent boost in income over the last three years, while educators add that the extra week or two also cut down on energy expenses for cooling buildings down during the heat of August mornings and afternoons.
In the Holland area, the one major administrative change is in Zeeland, where Gary Feenstra is back a year after "retiring" to replace the departed Dr. Dave Barry on an interim basis. Holland and Fennville Public Schools holds open houses at their buildings for parents this afternoon; a number of construction and academic changes have compelled Holland officials to wait until tomorrow before classes start in the district.
Districts statewide have four weeks to get their enrollment numbers in place before the state's Student Count Day of October 3rd that determines 90 percent of per-pupil funding.