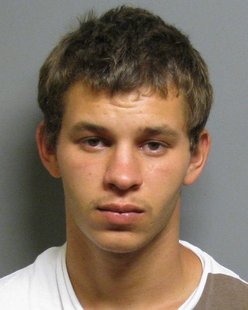 HOLLAND, MI (WHTC) - An overnight altercation at a Holland apartment unit on Labor Day morning landed one man in the hospital and another in the county jail.
According to authorities, an argument between an 18-year-old Holland man and a 21-year-old Holland area man ensued during a party in the 100 block of West 13th Street. The younger man brandished a knife and stabbed the victim "numerous times" in the head and chest. The 20-year-old woman who lived in the apartment had also received a blow to the head from the suspect before he fled.
As the older man was eventually taken to Spectrum-Butterworth Hospital in serious condition for surgery to address his wounds, Nicholas Garza was tracked down to a residence a couple of blocks away and arrested without incident. He was arraigned on Tuesday afternoon on felony assault charges and remains held on 200 thousand dollars bond.
There remains no word as to the condition of the woman, to the circumstances that led to the assault or to the identity of the victims. The matter remains under investigation, and detectives say that more suspects may be involved. Any tips to the Holland Department of Public Safety or Silent Observer (877-88-SILENT, www.mosotips.com) are welcome.