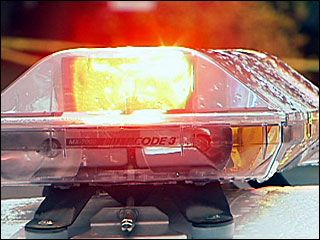 WEST OLIVE, MI (WHTC) - Two 22-year-old men spent the Labor Day weekend in the Ottawa County Jail, but for different reasons.
There was a lockdown around Holland Hospital on Saturday afternoon after an Ottawa County Jail inmate, taken to the Michigan Avenue facility for what was described as an "evaluation" following a Thursday booking, made a dash for freedom, wearing a hospital gown and blue jeans. Holland Public Safety Officers and Ottawa County Sheriff's Deputies quickly sealed off the area, and about 20 minutes after he got away, the suspect was recaptured in the area of 23rd Street and Van Raalte Avenue. The suspect's name or what he was being held for were not immediately disclosed.
Meanwhile, there was an altercation at a Wright Township residence during the overnight hours yesterday. According to Sheriff's Sergeant John Wolffis, deputies were called to the area of Roosevelt Street and 8th Avenue on a report that a 27-year-old Casnovia man had been stabbed. A police canine unit was called in, and the dog was able to track down the suspect in a cornfield nearby, leading to an arrest.
While the victim was being treated for a wound to the abdomen at Spectrum-Butterworth Hospital, the suspect, a 22-year-old Wright Township man, was taken to the Ottawa County Jail, where he awaits an arraignment on various charges.
Both incidents remain under investigation.