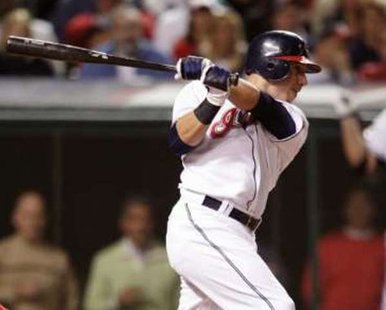 UNDATED (WHTC) - Asdrubal Cabrera's sacrifice fly in the seventh inning plated the winning run, as visiting Cleveland defeated the Tigers on Monday, 3-2. The series at Comerica Park in Detroit continues on Tuesday evening. Coverage on 1450 WHTC begins at 6:40 PM.
Ross Detwiler allowed just four hits with three strikeouts over seven innings on Monday, as his pitching helped Washington edge the visiting Cubs on Monday, 2-1. The series at Nationals Park in the Nation's Capitol continues on Tuesday evening.
Gordon Beckham homered and drove in three runs, powering the White Sox past visiting Minnesota on Monday night, 4-2. Now a game up on Detroit in the AL Central, Chicago hosts the Twins again at US Cellular Field on Tuesday evening.
***
Taylor Wrenn's two-run double in the fifth inning to break a 2-2 tie on Monday, as visiting Dayton salvaged the series and season finale from the Whitecaps at Fifth Third Ballpark, 7-3. West Michigan finished the campaign with a 72-68 record, good for third overall in the Eastern Division and fifth in the Midwest League, but identical 36-34 marks in each half of the campaign weren't good enough to earn a playoff spot for a second straight year, the first time in the 19 years since the franchise moved from Madison, Wisconsin that the Caps didn't make the post-season in back-to-back years.