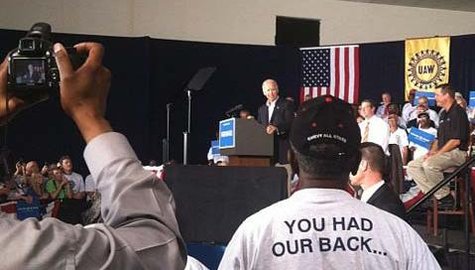 OHIO (WKZO) -- Vice President Joe Biden is challenging Republican vice presidential nominee Paul Ryan over the closure of a GM plant in Janesville, Wisconsin.
Campaigning in Ohio, Biden said Congressman Ryan blamed President Obama for the closure of the plant during his acceptance speech Wednesday night. It was a distortion that many fact checkers also picked out.
The plant closed before Barack Obama ever took office.
At a United Auto Workers union hall, Biden praised the auto rescue that President Obama pushed. He called it a huge success. He added that he believed GM and Chrysler "would have been liquidated" if Ryan and GOP presidential nominee Mitt Romney had been in the White House.
Biden will be in Detroit for the labor day parade this holiday weekend.