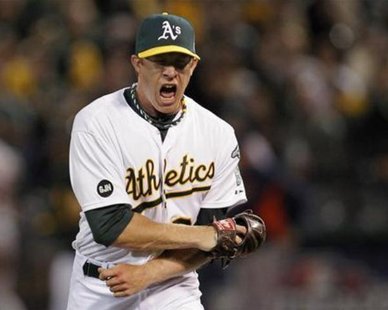 UNDATED (WHTC) - Brian Anderson and three relievers limited the Tigers to just four singles, as they pitching Oakland past visiting Detroit last night, 2-0. The Bengals still lead the best-of-five American League Divisional Series, two games to one, and the Athletics will host game four at O.co Coliseum this evening. Coverage on 1450 WHTC begins at 9:10 PM.
***
In Hope College athletics yesterday: The golfing Dutchmen finished second in a MIAA Jamboree hosted by Albion; and the soccer Dutch played a 1-1 tie at Kalamazoo. Today, the golfing Dutchmen are scheduled to compete in a two-day tournament at Egypt Valley Golf Club; the soccer Dutchmen travel to Adrian; and the volleyball Dutch visit Kalamazoo.
***
Exhibition basketball last night saw the Bulls beat Memphis, 92-88. This evening, the Pistons host Toronto.